Ole Gunnar Solskjaer has removed the fear factor from Manchester United that was evident in big matches under Jose Mourinho, says Jamie Carragher.
United extended Solskjaer's winning start to a record-breaking six games with a 1-0 victory over Tottenham on Super Sunday.
Solskjaer had an inspired David de Gea to thank for the victory but Carragher believes United's unshackled attacking players were equally significant at Wembley.
"For three or four years, watching Mourinho's sides, in the big games, Manchester United were terrified going into them thinking they couldn't compete with these other top teams," he told Monday Night Football.
"They were terrified of what the opposition would do. Wingers were tracking the runs of opposing full-backs - how often did we say Manchester United were in a back six?
"This went on for years, I spoke to Gary Neville about it during Mourinho's first season and he was convinced it would change when Mourinho got better players, it didn't.
"The brilliant thing I loved from Manchester United at Wembley was that their fear had gone."
Until the victory at Wembley, Solskjaer's revolution has been downplayed but Carragher believes the manner in which he overcame his toughest assignment to date is testament to the job his is carrying out.
"Solskjaer has answered a question tactically," he added. "A lot has been written about Solskjaer and everything has been positive on the surface.
"Underneath that, before the Spurs game, people were saying anyone could have gone in there and done that job. That is absolute nonsense.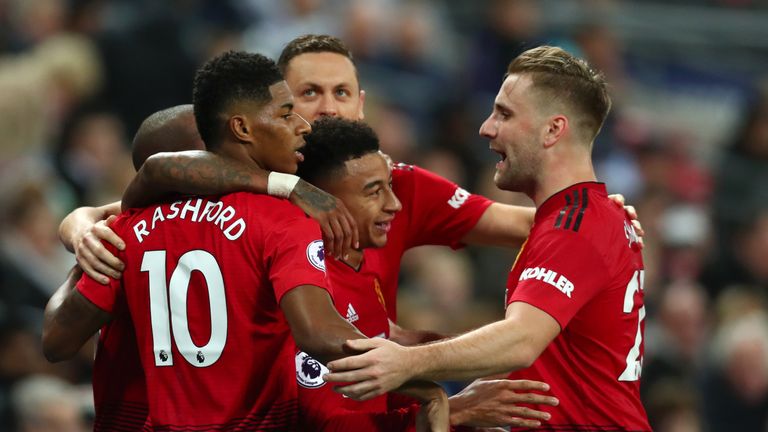 "He's made big decisions; leaving [Romelu] Lukaku, an £80m striker, on the bench when he's brought him on he's actually made an impact.
"People have said that these games were easy, but last season, where United finished second and got to an FA Cup final, Mourinho lost three games to promoted teams.
"So it's not easy to wipe the floor with these teams. He's made a great start to his career."