Liverpool have enjoyed a "fantastic" summer transfer window, according to the club's former captain Phil Thompson.
Liverpool manager Jurgen Klopp has brought in the likes of holding midfielder Fabinho, Brazil No 1 Alisson, Naby Keita from RB Leipzig and forward Xherdan Shaqiri.
However, it was the speed with which Liverpool acted when the window opened that most impressed the Sky Sports pundit.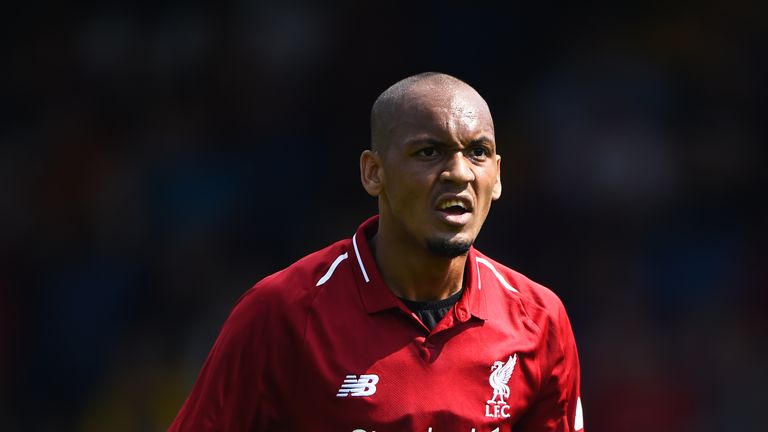 "It was within 48 hours of losing the Champions League final Fabinho was announced as our first signing, a holding midfielder to maybe put a bit of pressure on Jordan Henderson," Thompson told Sky Sports News.
"Liverpool have their business done nice and early, unlike some clubs who have been caught out. For Liverpool, though, I think it has been a fantastic window."
It was the £67m acquisition of Roma goalkeeper Alisson in July, though, that could prove the club's most important purchase of the summer, according to Thompson.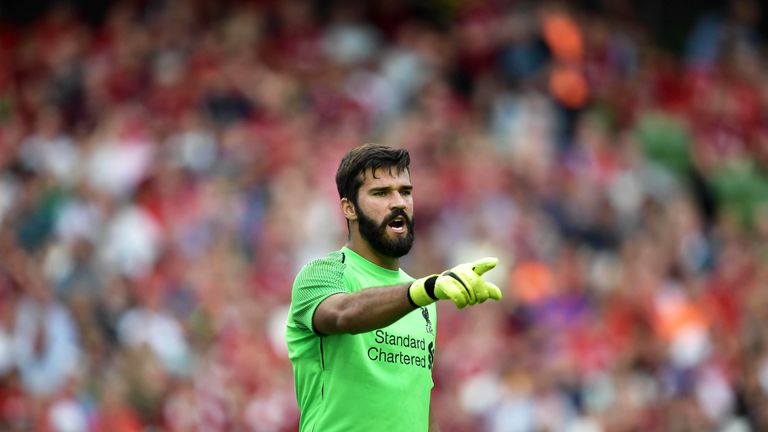 "What we are really pleased about is the goalkeeping situation," he said. "Jurgen was very, very protective of both his goalkeepers, certainly after the Champions League final.
"But we all thought this had to be nailed down and there has to be a change. And he did it and he spent very, very big. That was fantastic and it gives everyone a lift. And not just the fans, the team and the players too.
"So that is a massive area and if Liverpool go on and win the league title, he will be the signing of the window. We have seen how well David de Gea has done at Man Utd and the points that he saves. That was one are that needed to be sorted.
"This fella has kept Ederson out of the national side, so he is a good goalkeeper. But no matter how much you have paid - not just for a 'keeper, but an outfield player - you just do not know what they are going to be like and how they will react in the Premier League, particularly when they come from abroad.
"That is why I am saying, if he copes, does the business and saves us points, it could be a fantastic position."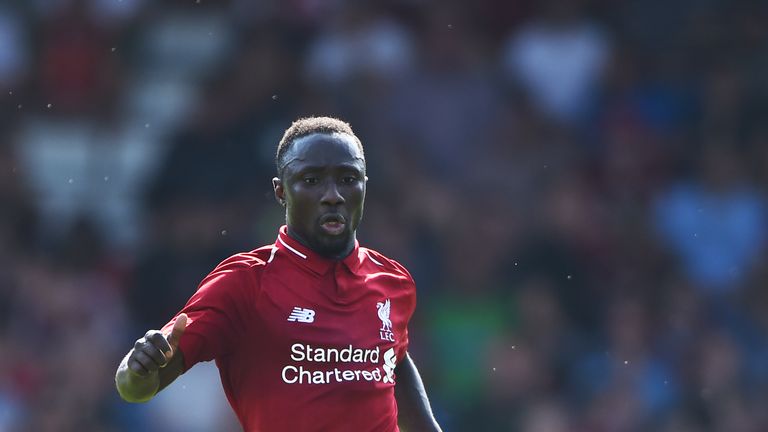 Elsewhere, Thompson feels Keita's arrival will provide Liverpool's midfield with some much-needed bite this season, while Shaqiri will also add goals from that area of the pitch.
"Then there is in midfield where we needed a bit of an aggressor, and Keita brings that," he said.
"He was sent off four times last year, so a little bit of nastiness helps in the side. Plus he gets goals. And Shaqiri will bring goals from midfield."